Polina Masalova
UX designer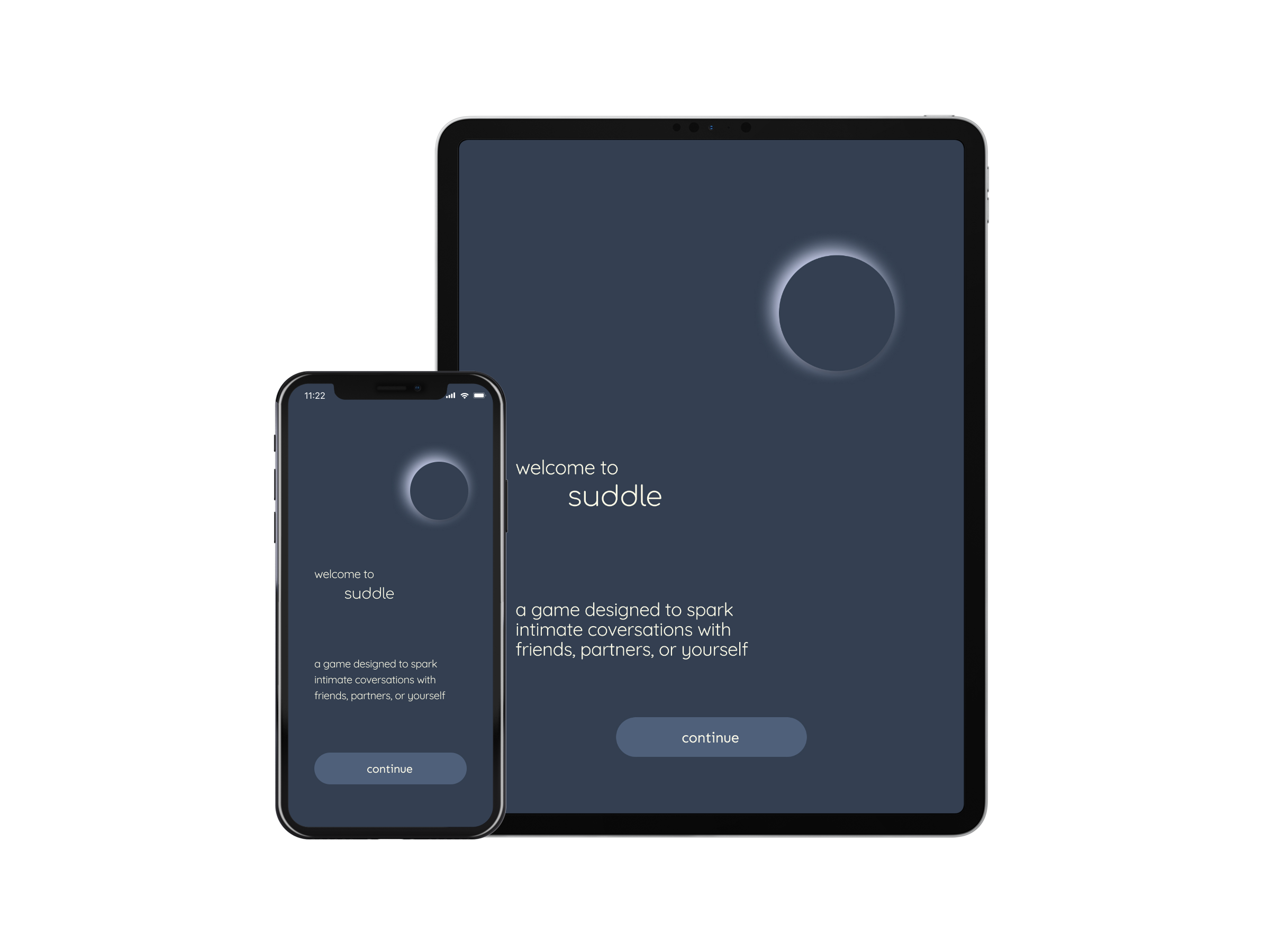 What is Suddle?
Suddle is a question game app designed to spark intimate conversations with friends, partners, or yourself about sex related topics.
Its mission is to provide a safe non-judgemental space for open and free discussion by asking the questions that people are afraid to ask.
My role
User Research

Product Design

Brand Developing
How conversations helped me discover my problem space
On a Friday night, I was having a lively conversation with my friends over a drink. I found out that some of them were having issues in their relationships but found it difficult to accurately express their concerns to their partners or even to me. I discovered that they were hesitant to openly discuss intimate topics because of the fear of being judged or stigmatized.
Problem space
As young people make their transition from teenagers to adults, many of them feel insecure about their sexuality and feel afraid to openly discuss it. One of the reasons is that young people are not comfortable talking about sexuality with their parents, friends, or even themselves because of the taboo around these topics.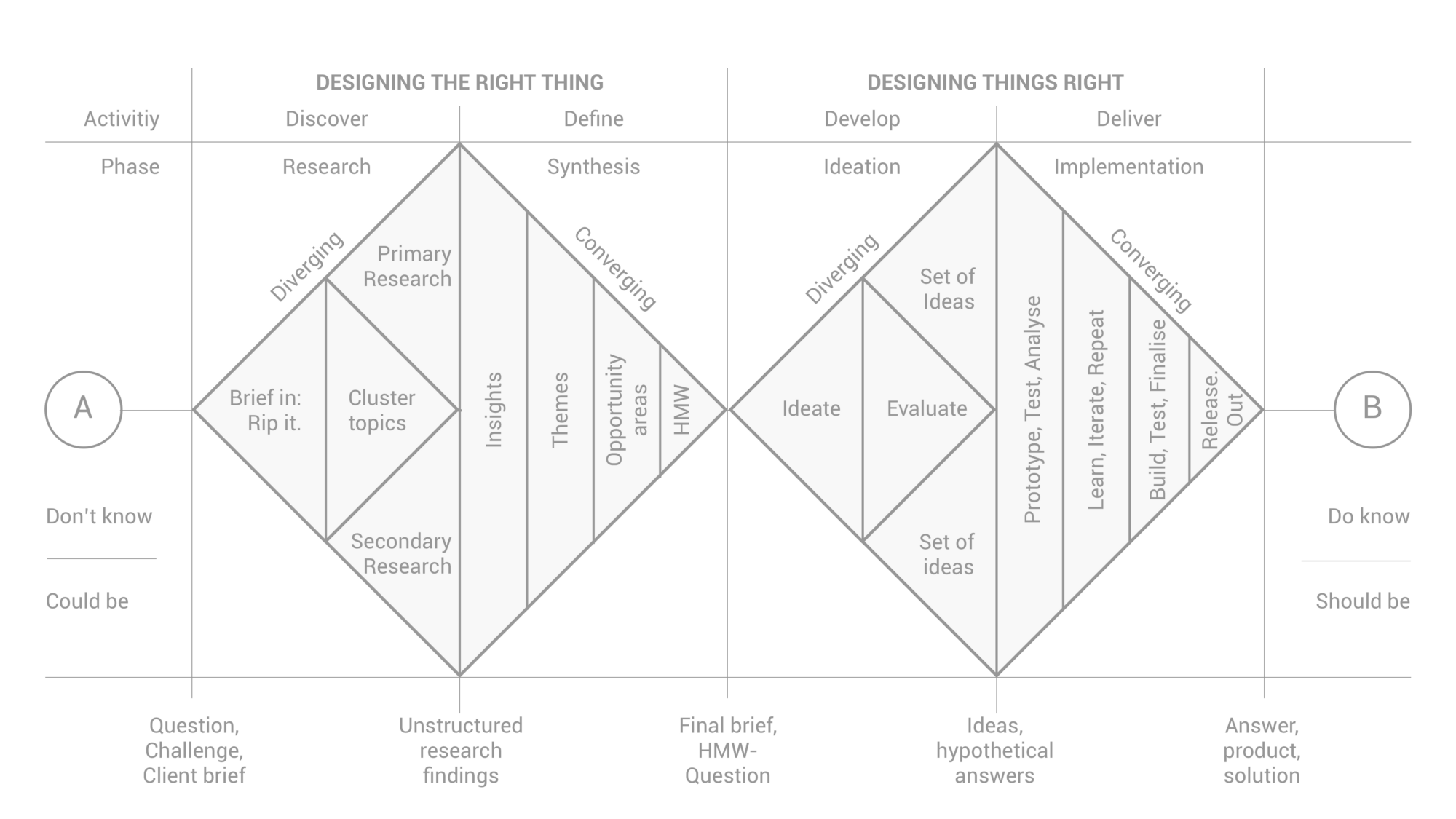 How to approach the problem?
In order to turn the problem into an opportunity, I applied the Double Diamond design approach to frame, structure, and successfully manage the project.
Discover
Research - insight into the problem (diverging)
Define
Synthesis - the area to focus upon (converging)
Develop
Ideation - potential solutions (diverging)
Deliver
Implementation - solutions that work (converging)
What did I discover from my research?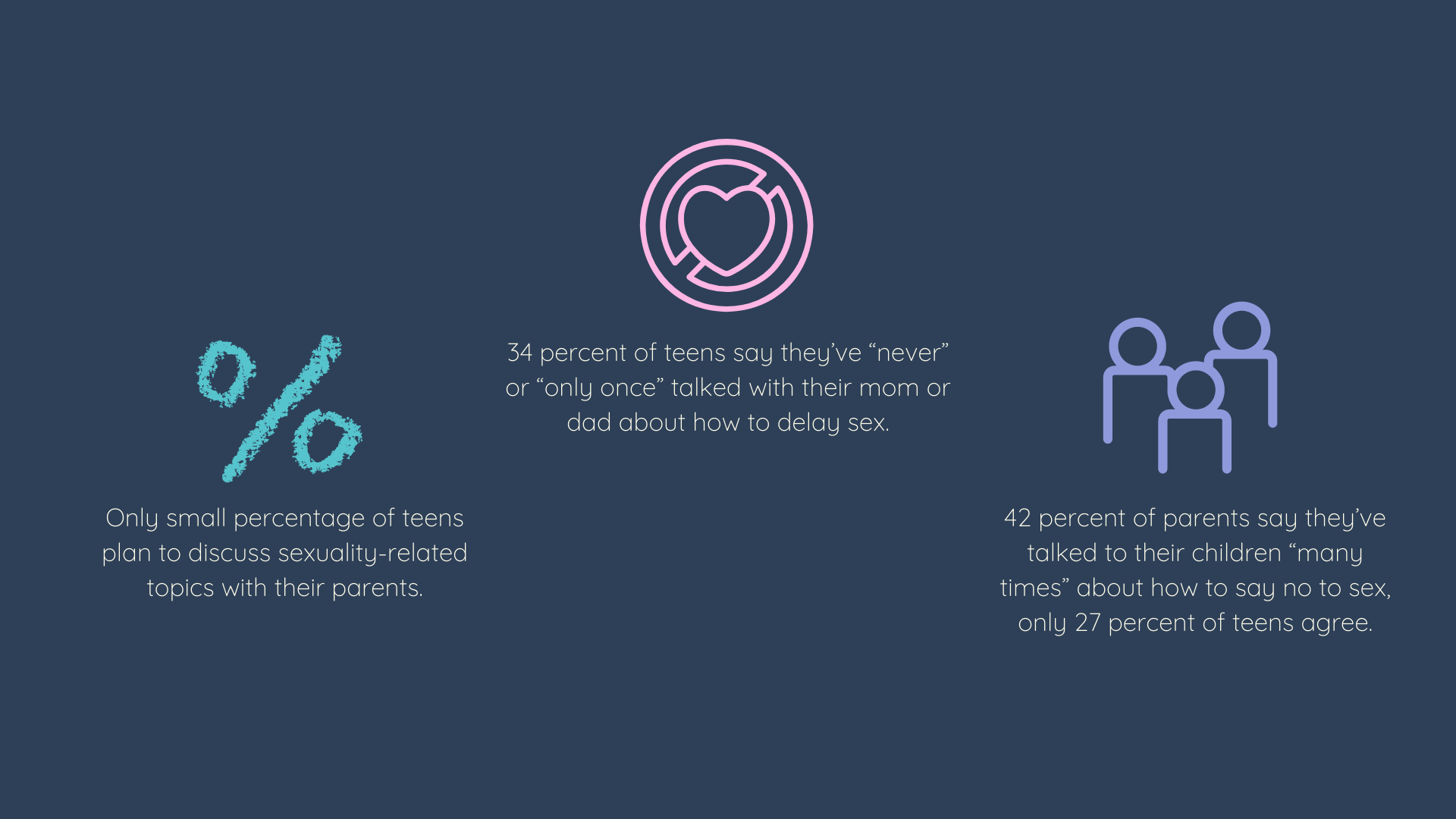 Numerous studies show that schools have not sufficiently acknowledge that sex can be powerful, intimate, potentially embarrassing, and anxiety-provoking at the same time.

Polls have shown that young people are dissatisfied with sex education in schools.

Parents are failing to deliver sex education to their children in an appropriate manner.
What did I discover from my interviews?
In conversations with 7 participants from two demographic cohorts (Zoomers and Millennials) I was able to draw some conclusions about their past and current experiences with sex education, how parenting and schools approach sex education, and how people express their sexual concerns.
All interviewees agreed that:
Sex education classes do not help young people make better decisions about their sexual and reproductive health.

Sexual education classes are focused on discouraging young people to have sex when the focus has to be in acknowledging that young people do in fact engage in sexual relationships and that experimenting and figuring out what you like and dislike is nothing to be ashamed of.
Discussing relationships and sex related topics with friends, family, and specialists in a safe and trusting environment helps people feel more comfortable about their sexuality.

Interviews proved that having judgement-free spaces where sexuality is openly discussed and without it being the subject of jokes is important for young people.
The stigma and taboo around sexuality negatively impacts the mental health of young people traumatizing them and affecting their relationships with other people.
What is my take on the matter?
I believe that providing a safe environment for young people to learn and discuss issues around sexuality will help them be more confident, will improve their mental health, and will advance their relationship with other people.
Who are we designing for?
Based on the insights derived from my research and interviews, I created a persona named Andrea Ginsburg.
She loves to spend time with her boyfriend Adam whom she's been seeing for the last six months. Andrea feels that sometimes she is not able to speak freely about sex related topics to her boyfriend because she is scared of being judged and doesn't know where to start.
Her personality - including pain points and goals - inspired me to create a digital solution for her. I also created an experience map to better target the pain points that the digital solution will solve.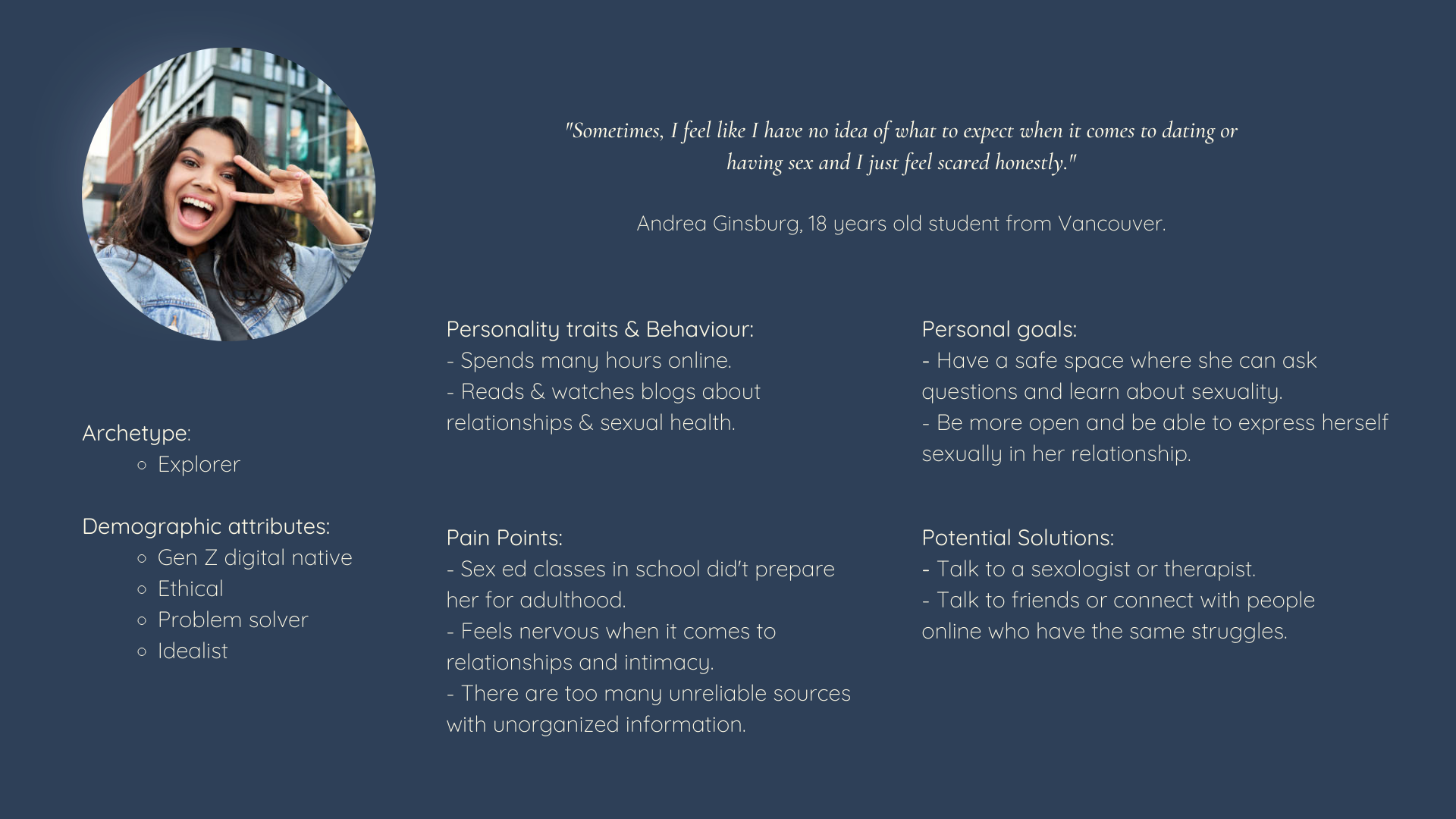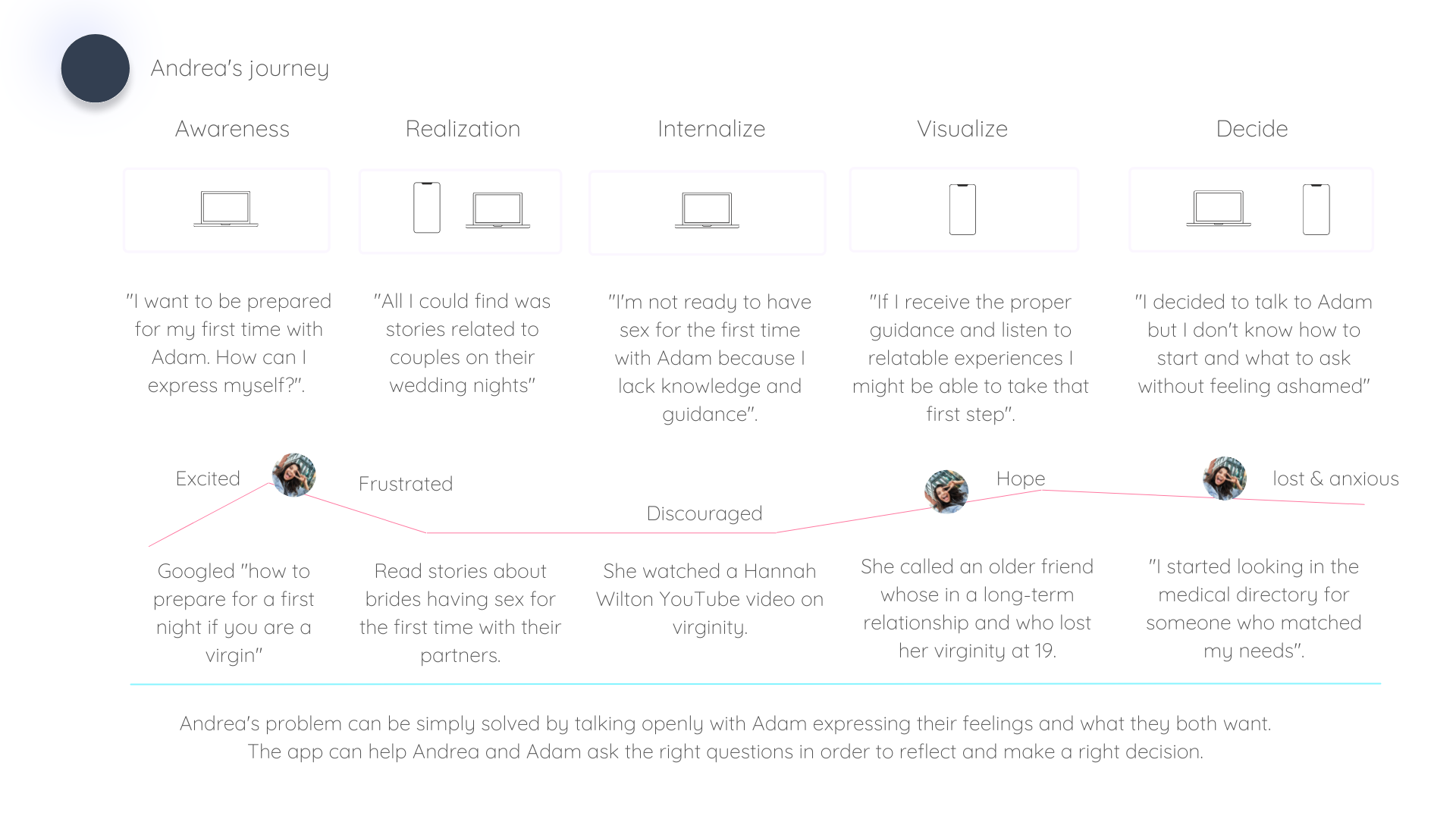 Which tasks did I explore?
Based on Andrea's pain points and goals I came up with 32 user stories to identify the main task flow for the digital solution. The user stories fell into three epics:
Our user believes that:
sex education should be more open-minded and should cover a variety of topics.

a safe non-judgemental space to discuss sex related topics will help her be more confident with her sexuality.
open and free discussion about sex can help remove the stigmatization and the taboo around it.

I chose safe space as the core epic because it tackles Andrea's main pain points in a comprehensive (tackles several issues at a time) and practical (offers a solution) manner.
User Stories
As a young person, I want to talk freely with my peers so that I can receive meaningful advice.
As a young person, I want to openly talk about my sexual experiences so that I can share my story and feel heard.
As a young person, I want to learn about other peoples' stories so that I can learn from their experiences.
As a young person, I want to have a safe space to discuss sex related topics so I can better express myself.
As a young person, I want to ask my friends sex related questions in a comfortable way so that it doesn't feel weird.
As a young person, I want to have a safe space to discuss sex related topics so that I can have free and open discussions about sexuality.
As a young person, I want to ask my partner sex related questions so that we can improve our sexual life.
As a young person, I want to ask uncomfortable questions in a non-judgemental scenario so that I can explore sex related issues.
Which task did I select?
To create a minimum viable product, I chose the highlighted story to build a task flow because it's not too specific and it might enable the creation of subtasks in future updates of the app.
This task flow shows Andrea's journey after downloading the app for the first time and what she wants.
"As a young person, I want to have a safe space to discuss sex related topics so that I can have free and open discussions about sexuality"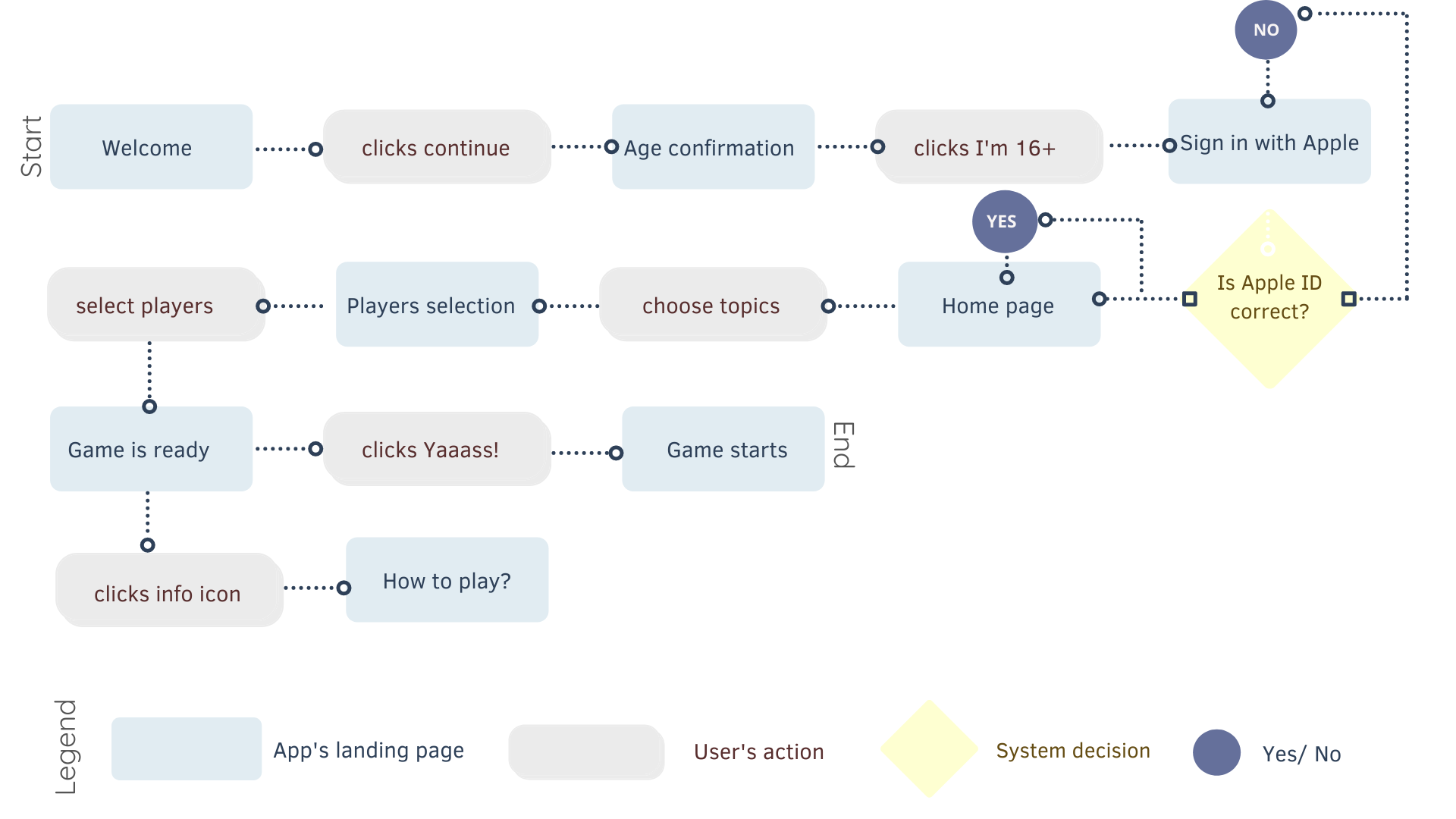 What was the design process?
After building the task flow I was ready to ideate and sketch the first versions of the product.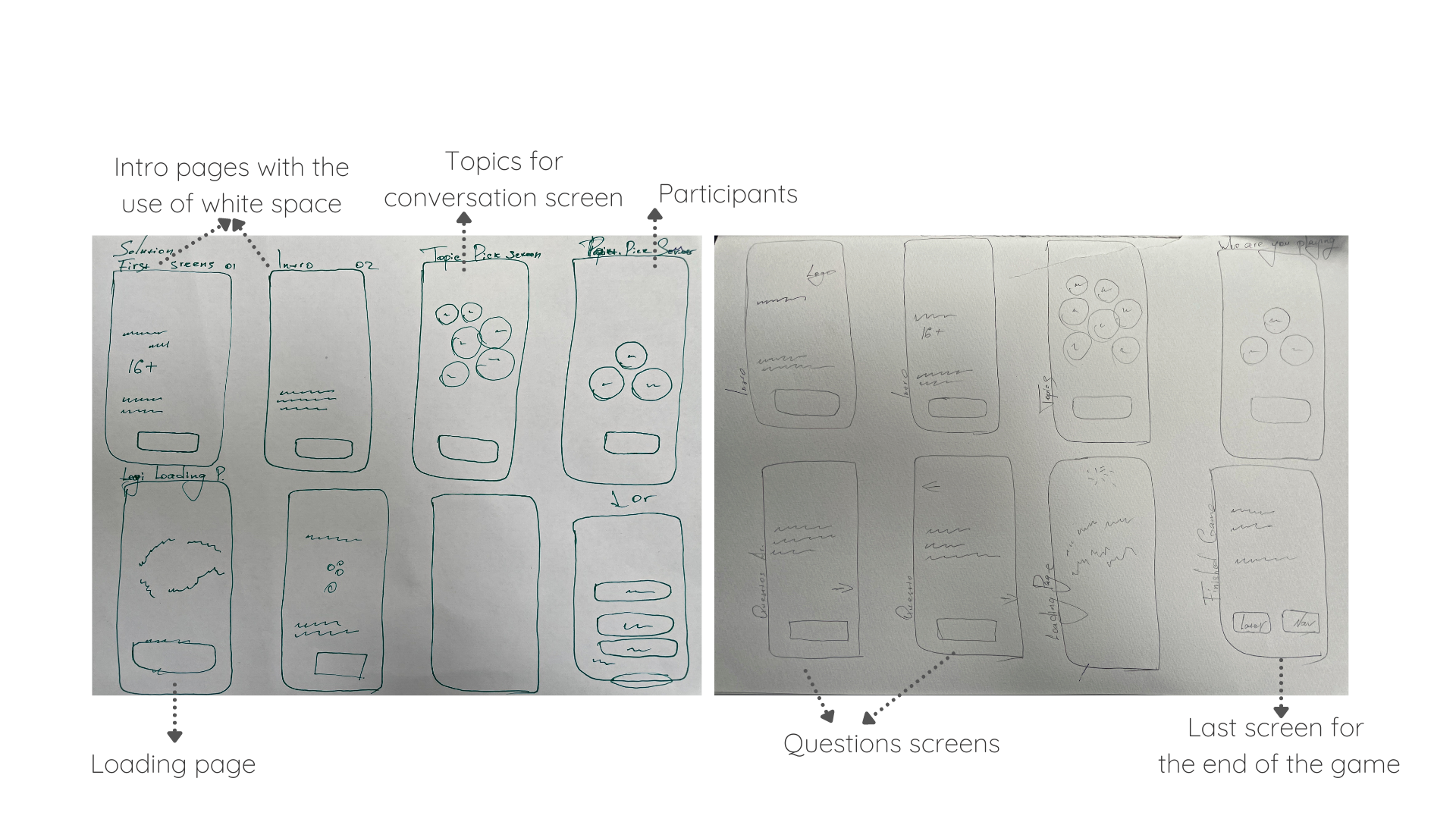 Before wireframing the task flow I explored different solutions on paper. I drew numerous sketches for ideation to have a clear idea on how to construct the wireframes but here I'll show you my solution sketches.
Wireframes
My main idea for wireframes was to create a simple flow in order to draw the user's interest.
How did I know what to improve?
I conducted 2 rounds of usability tests with 10 participants in 3 iterations to find the imperfections in the task completion journey.
The results and insights from the first user test were applied to the second iteration and the second user test feedback was applied on the third iteration.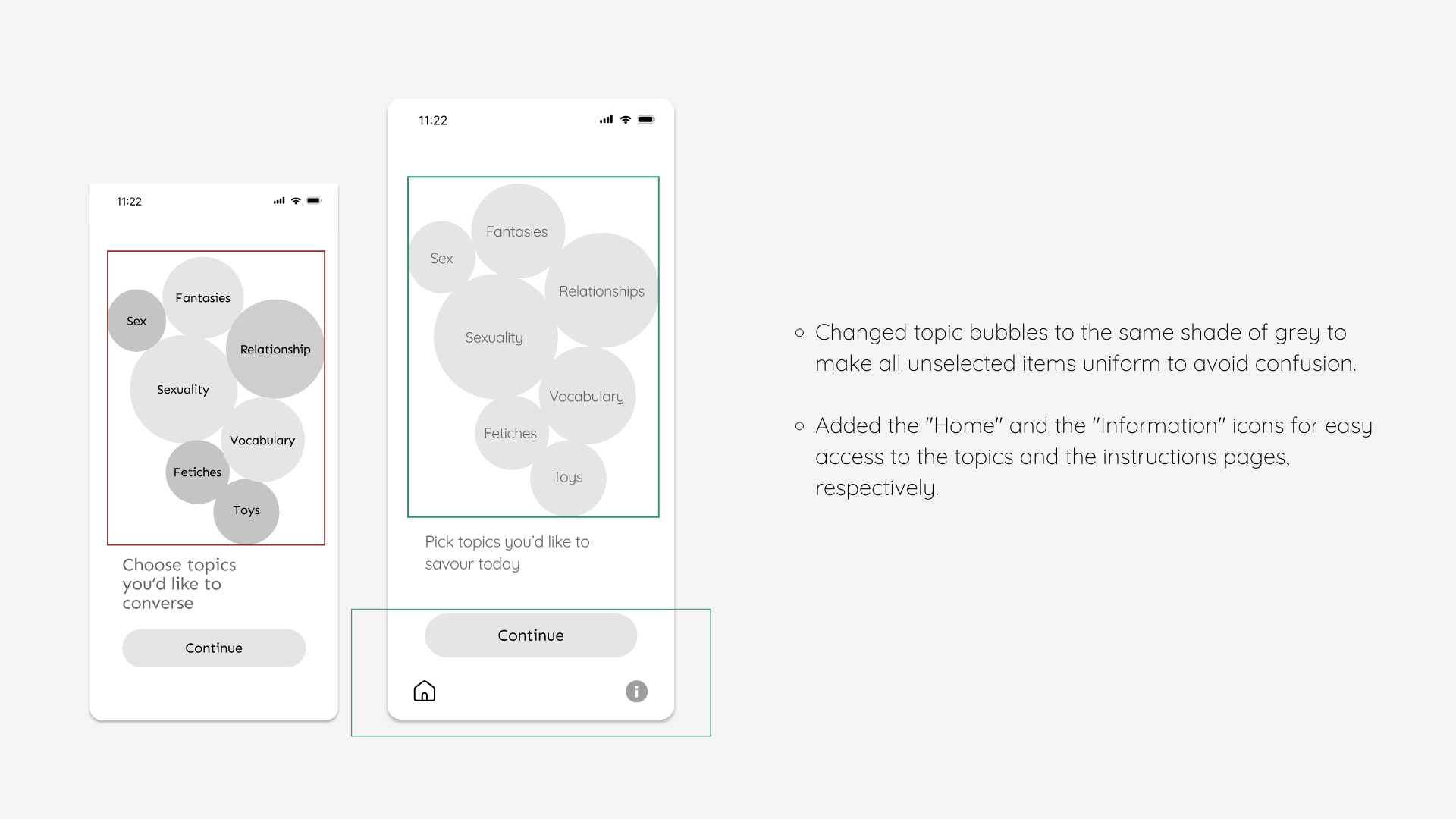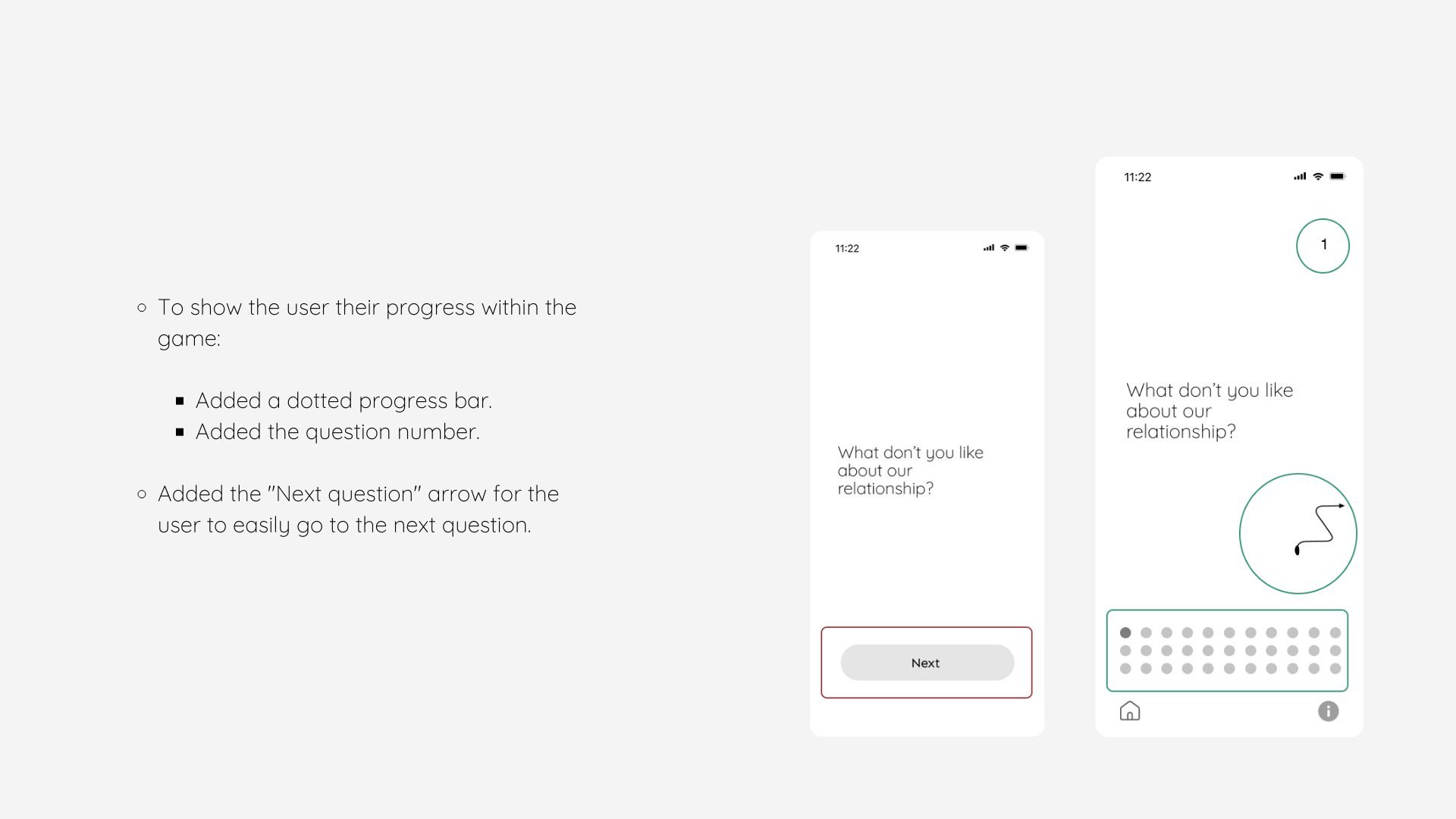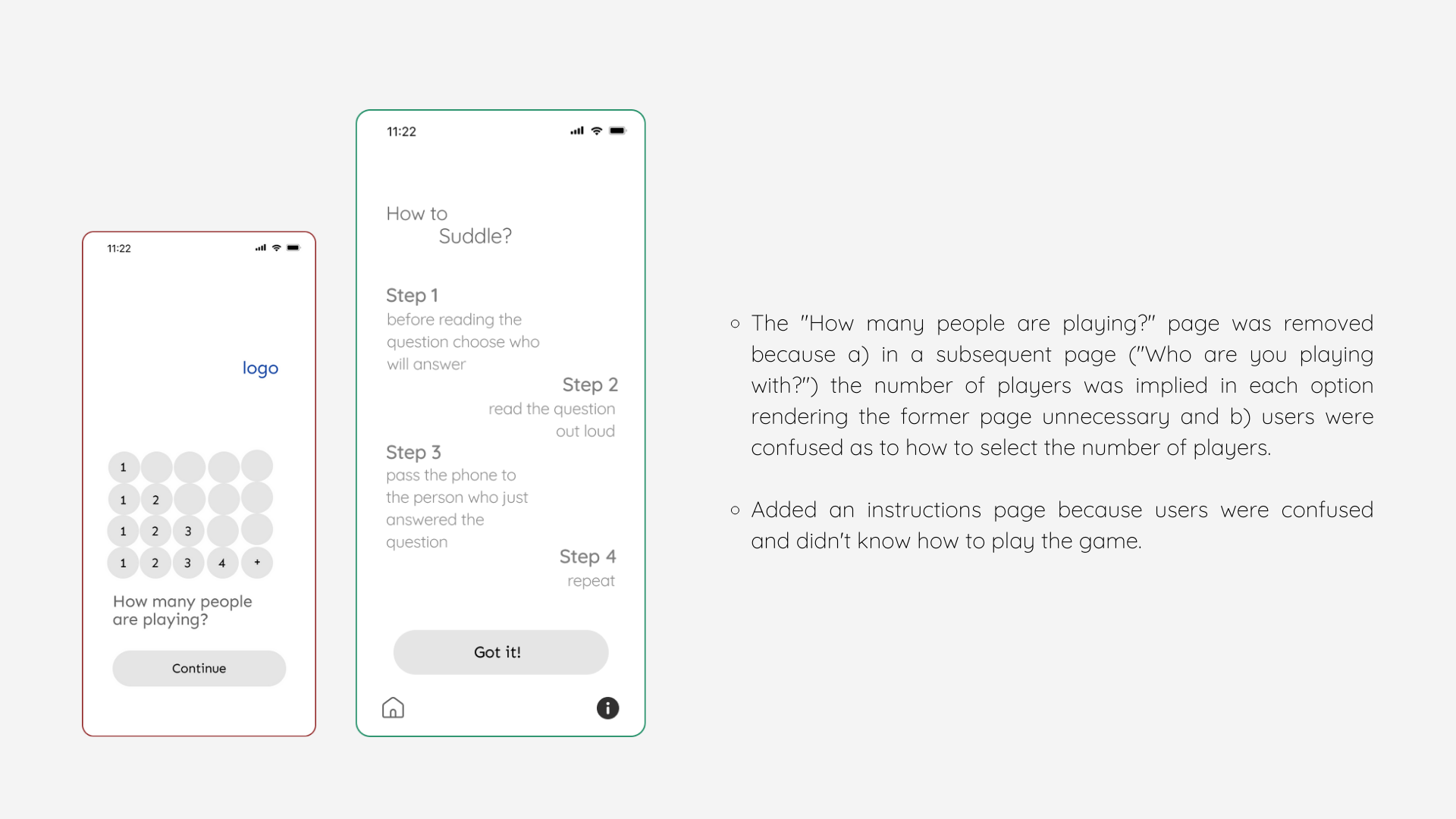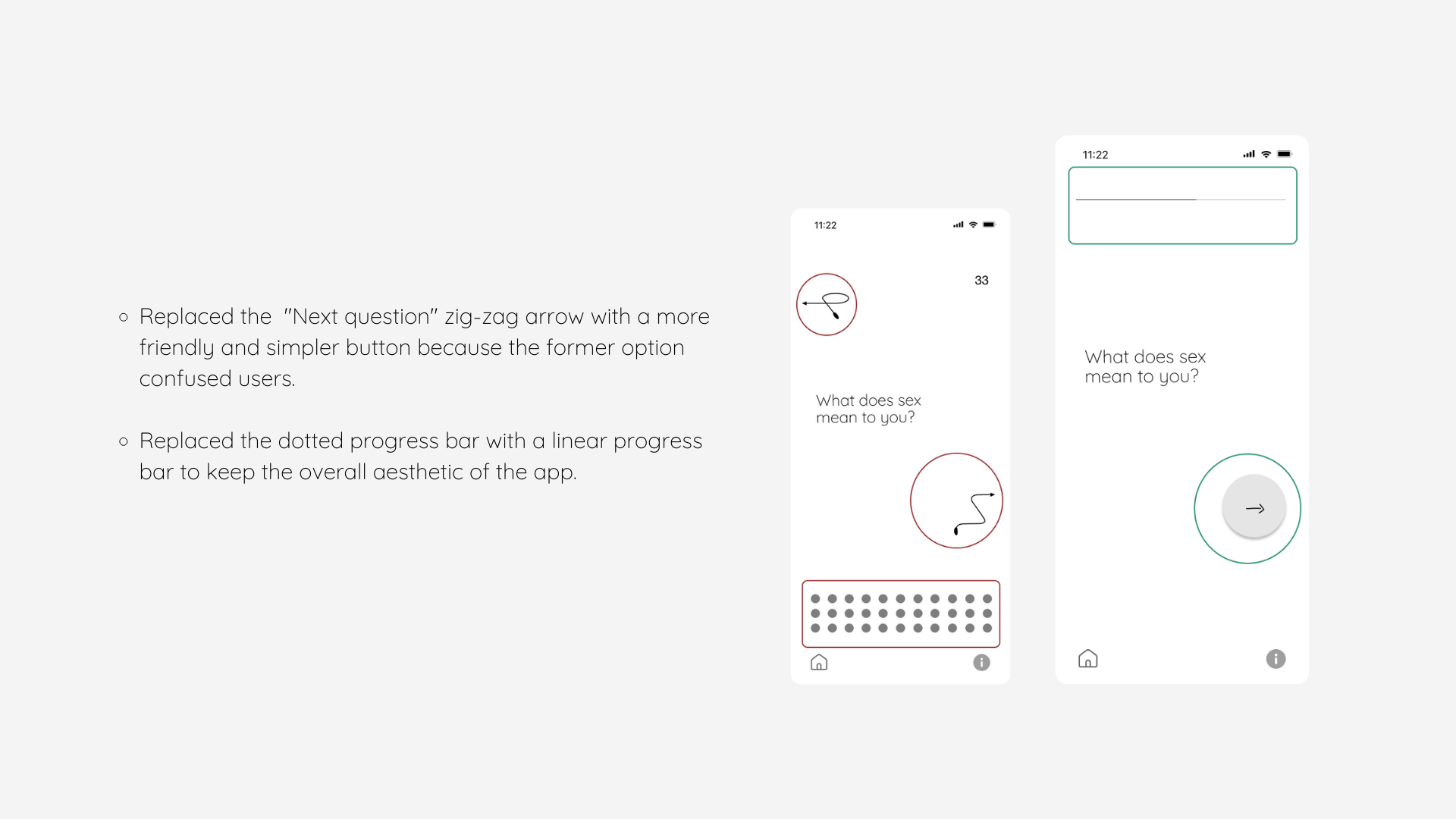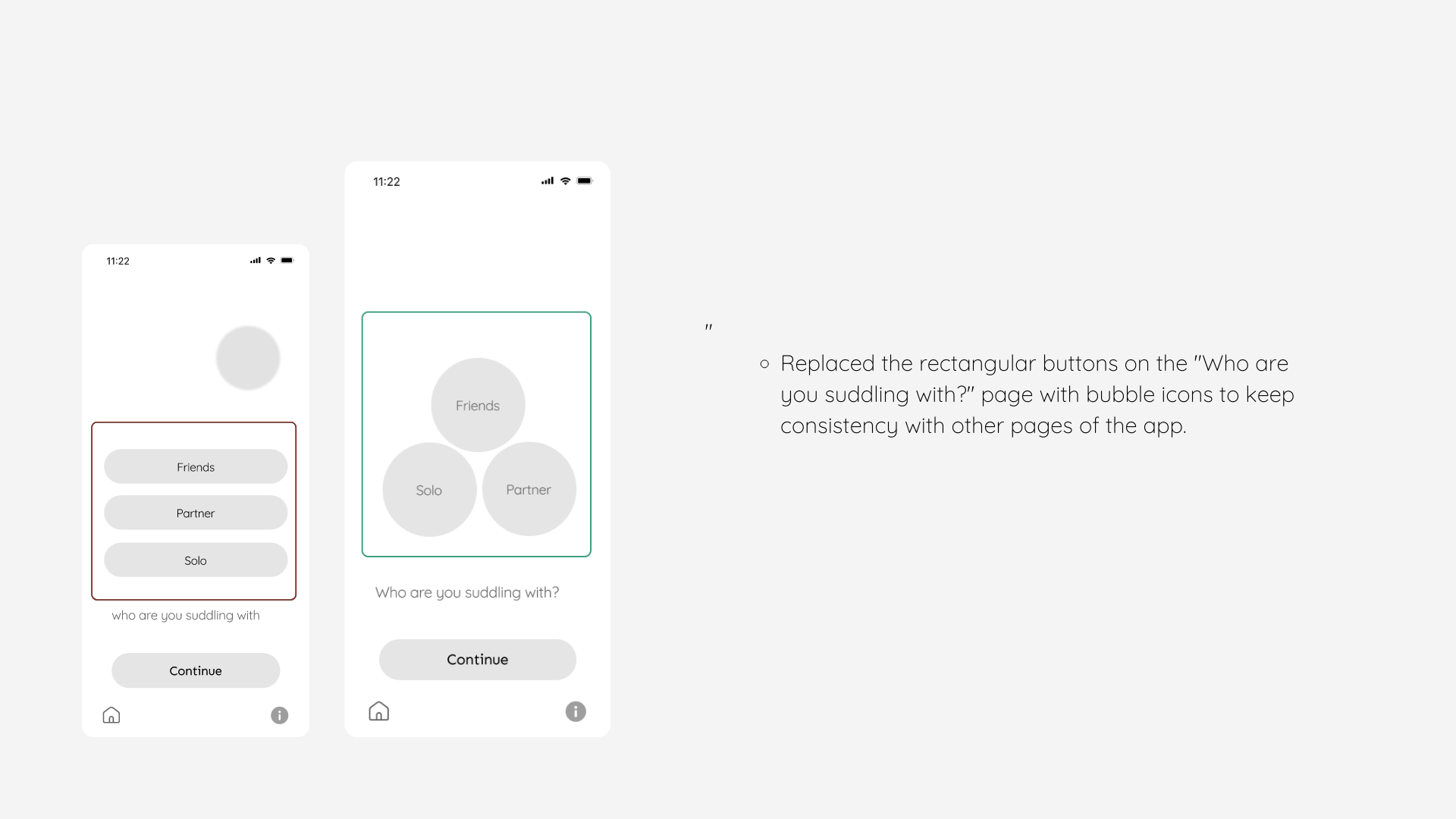 What is the essence of my brand?
To begin I started with adjectives that were consistent with Suddle's values.
Casual
Sensual
Playful
Abstract
Hedonistic
Minimalist
Transcendent
Contemporary
I
Suddle is a portmanteau for sex huddle, reflecting the main purpose of the app which is to gather together in a safe space to talk openly about sex.
II
It creates both denominalization and genericization, e.g. "Let's Suddle".
III
Similar pronunciation to "subtle" which means delicately complex.
What does Suddle look like?
To design a wordmark I searched for a clean, minimal, and rounded shape type to project softness, support, and understanding - key conceptual goals of Suddle. Out of all typefaces I explored, I chose Comfortaa..
Why? Comfortaa is an attractive rounded geometric sans-serif typeface. It's eye-catching while at the same time gives a sense of support and understanding.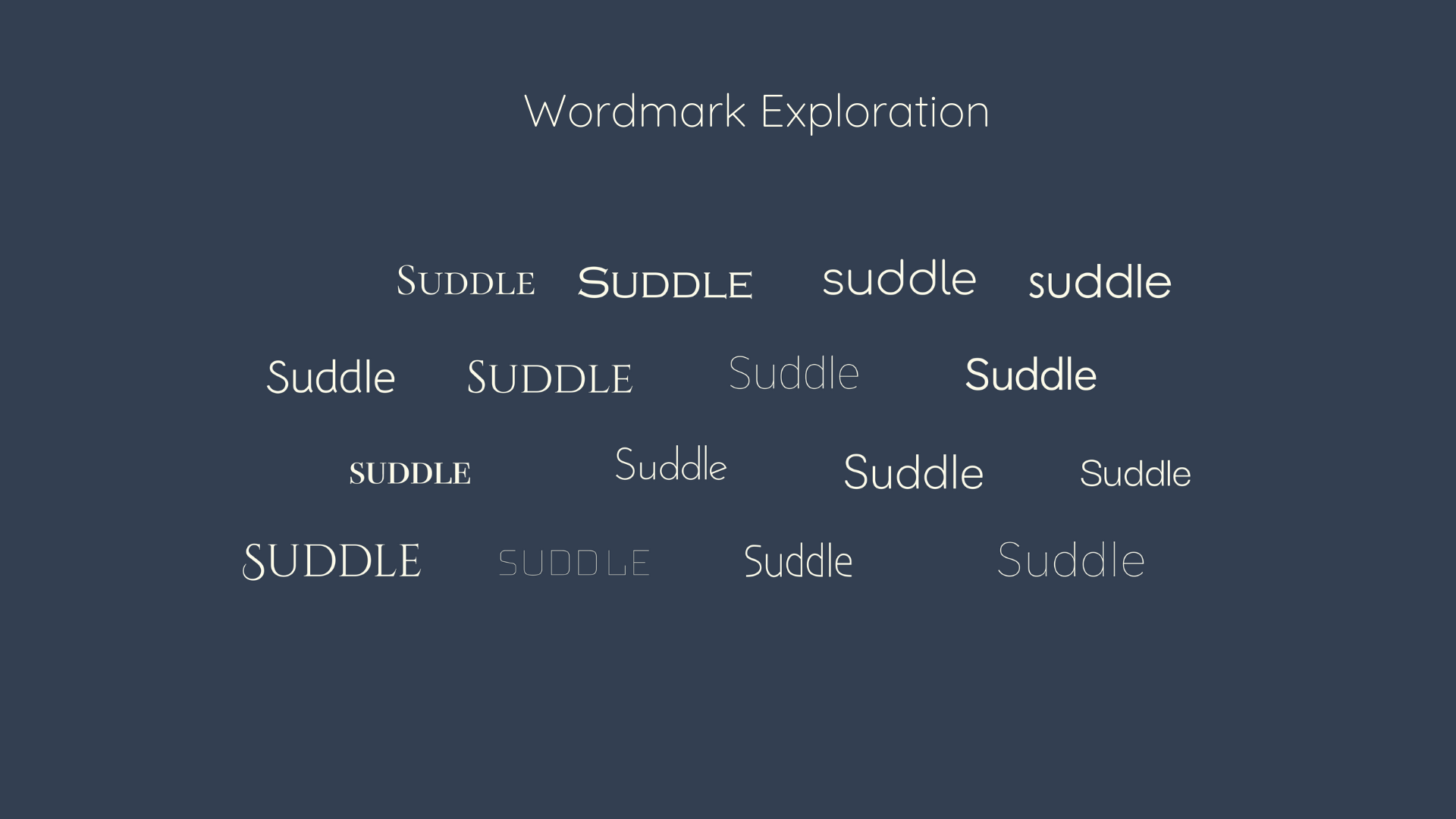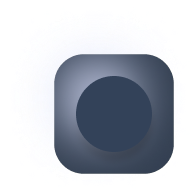 Application Icon
To reflect brand personality and consistency, I designed an icon with a circle where a dim light sheds behind it to reflect the security and the safe space that Suddle provides.
Historically and culturally, circles have been used to represent unity, love, commitment, and community - key aspects of Suddle.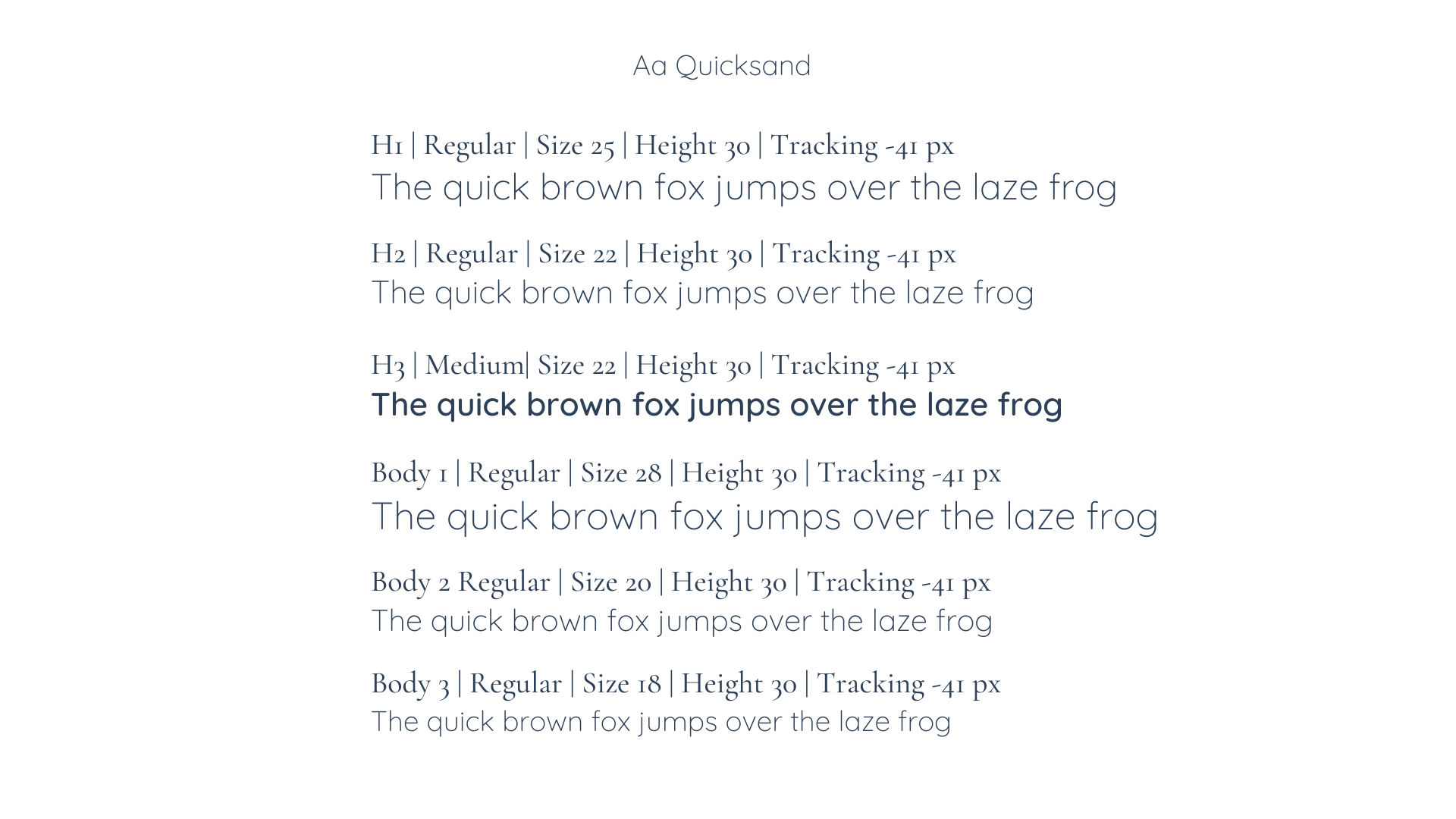 Typography for the App
To keep a consistent look and a coherent pairing with the Wordmark I chose Quicksand typeface as a main font for the App because
it has rounded letterforms giving it a warm and friendly appearance.

it is available in light, normal, and bold.

the rounded terminals along with the curvaceous design on this typeface create a feeling of approachableness and openness - key aspects of Suddle.

it is a great pairing with Comfortaa - our chosen font type for wordmark.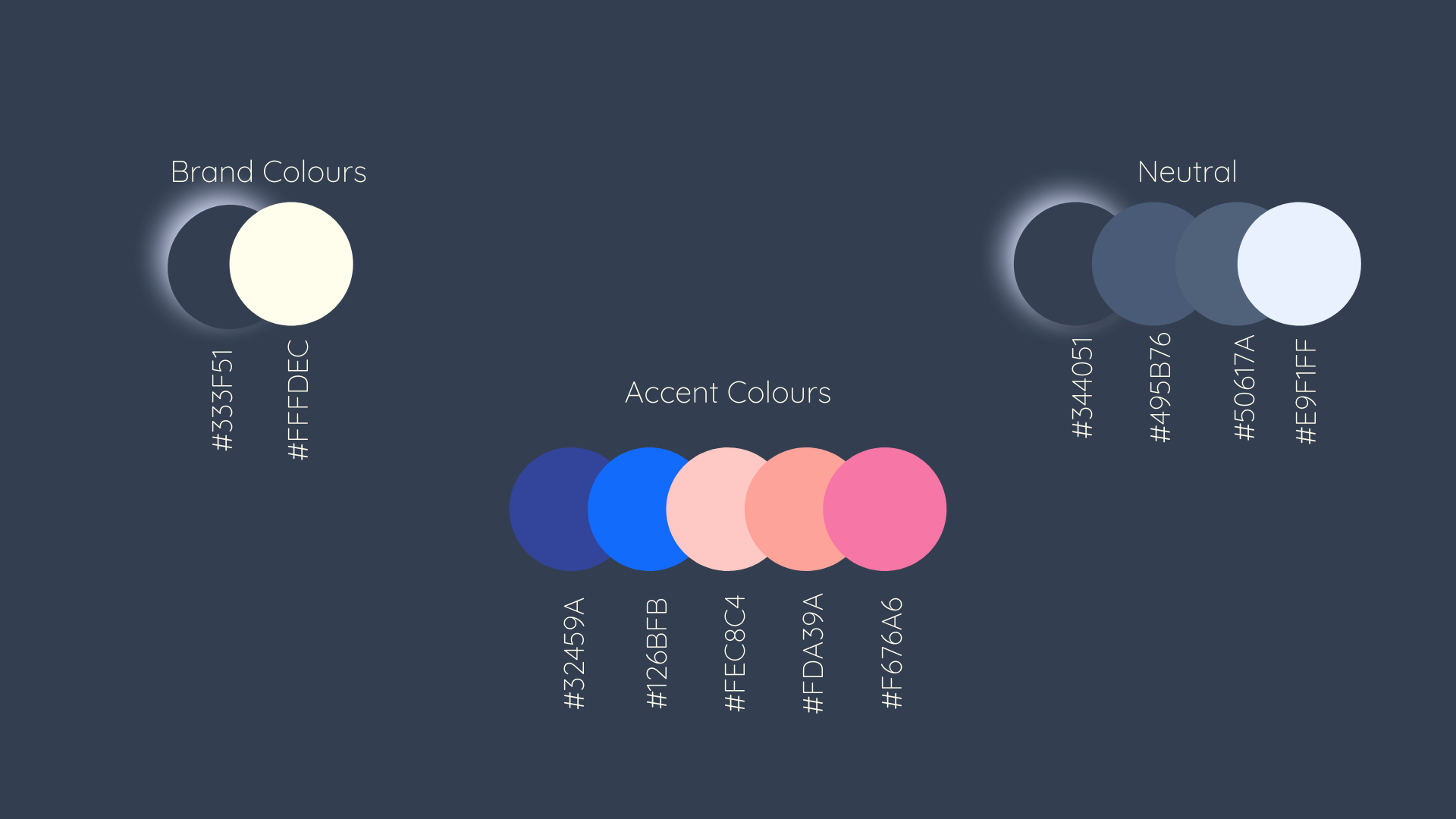 Speaking colours
I played with different tones, shades, and intensity of colours. I identified two brand colours:
Powder navy blue - enables viewers to "bathe in cosmic sensibility" as it reminisces of skies and oceans
Ivory- its neutral, relaxing, and calming characteristic fits with Suddle's concept
For the UI design I added accent colours and applied a 60-30-10 colour ratio for the balance.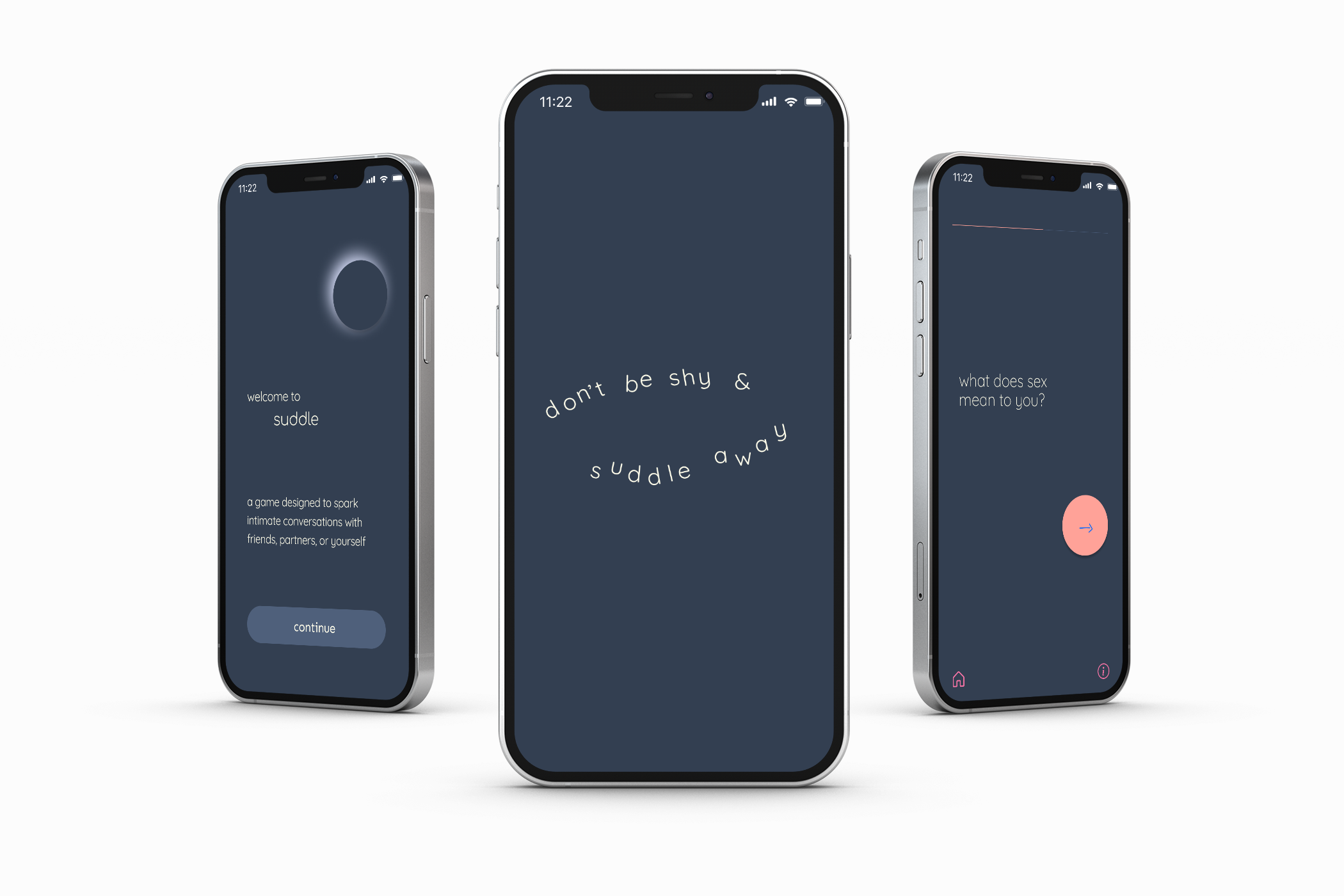 What is the Suddle experience?
To successfully launch Suddle I created a responsive Marketing Website with subtle messaging so that it wouldn't be too explicit and revealing leaving the user wanting more.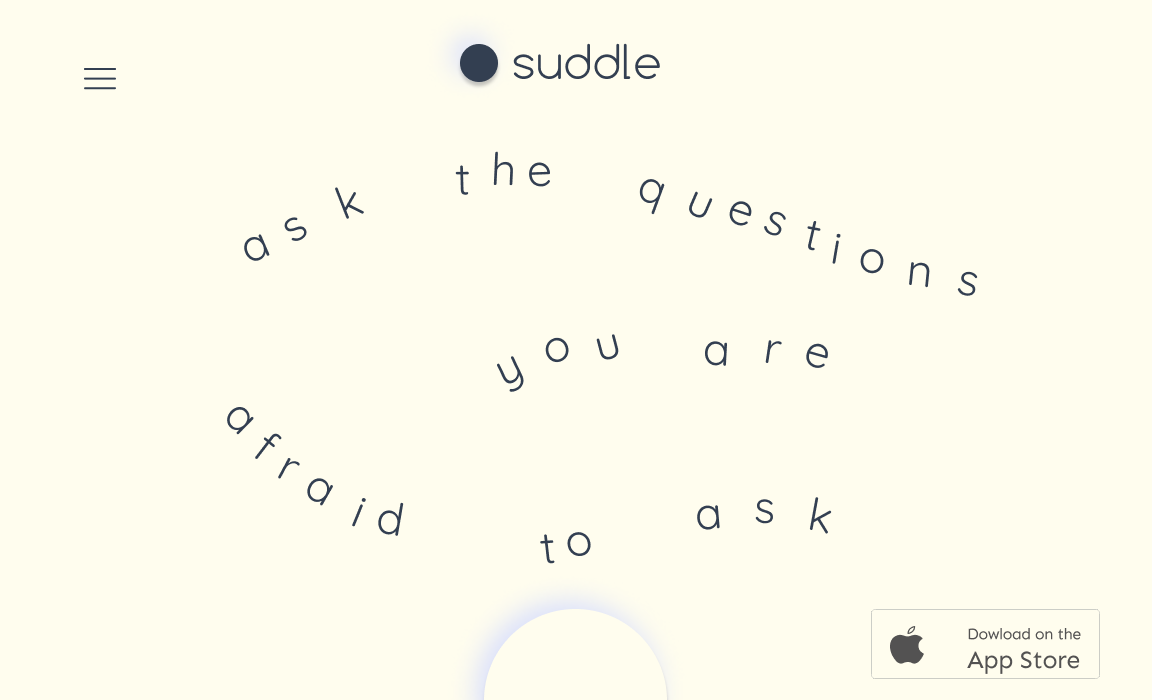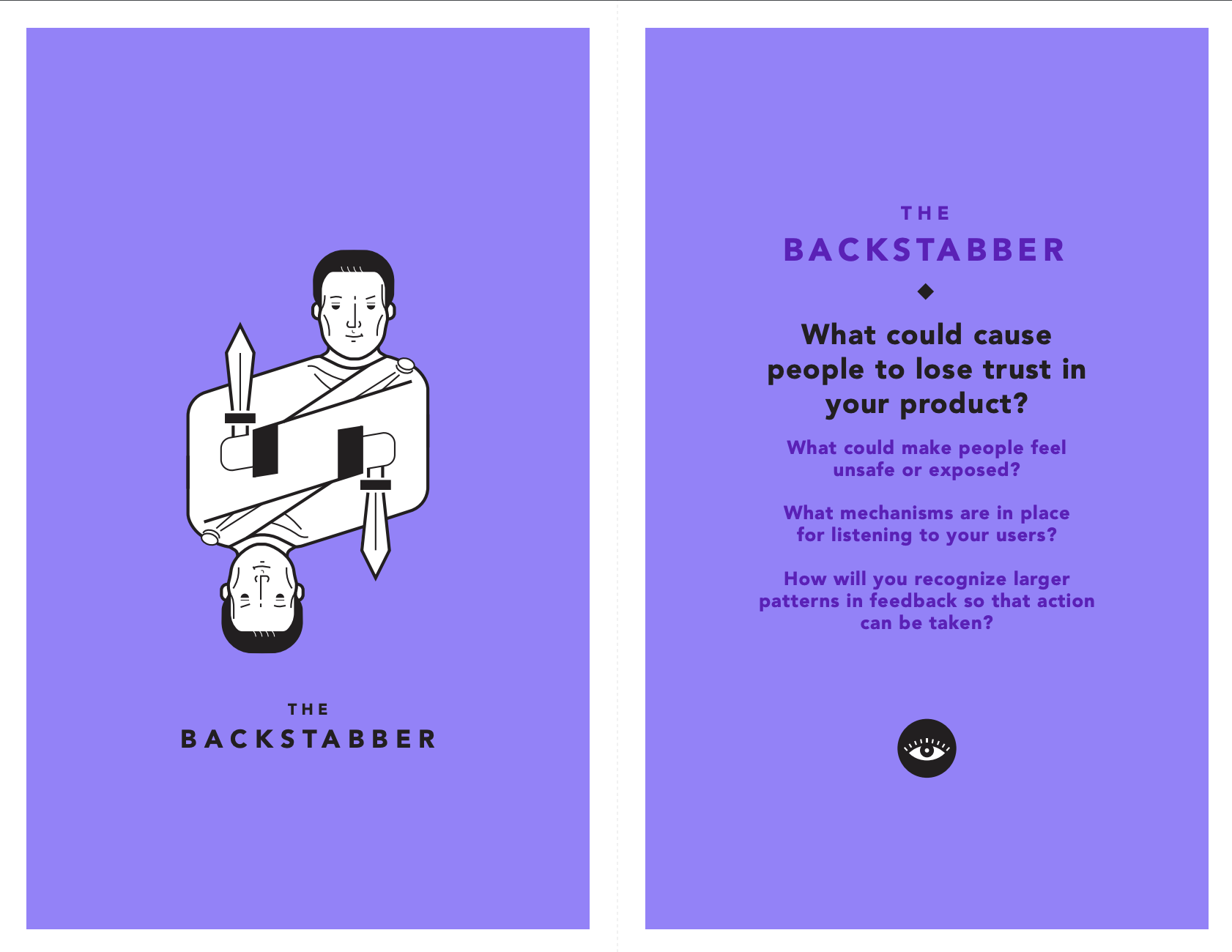 What could cause people to lose trust in Suddle?
People might lose trust in Suddle if the questions that they are asking are superfluous or have no psychological or medical validation. Suddle questions must be formulated by psychologists and sexologists to help people ask constructive questions and discover insights that will improve our perception about sexuality.
Next step: Contacting psychologists and sexologists.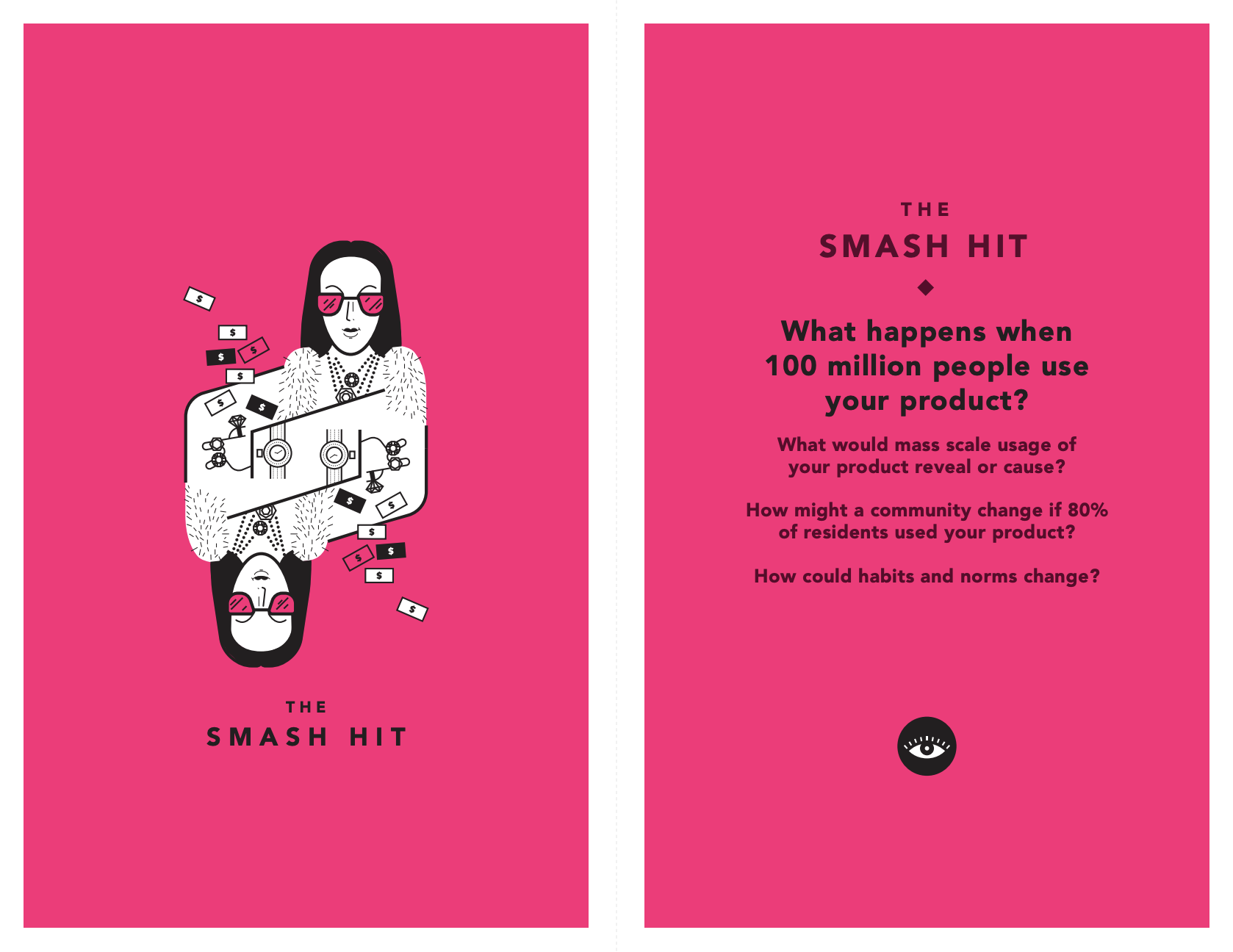 What happens when 100 million people use Suddle?
I strongly believe that it will improve society's relationship towards sex. Couples will feel more engaged and will be able to sort out their concerns in an open and non-judgemental manner. Suddle can destigmatize sexuality and may improve many people's sexual life and mental health.

Next step: Connecting with a marketing team in order to scale the product to a broader audience
What did I learn?
The biggest takeaways from my learning experience were:
Solution is never obvious. Interview insights are very helpful in grounding a problem and thinking about potential solutions.

Always place the user at the centre of the product. User testing is key to gathering insights on how a user interacts with the product.

Feedback always improves the product. Out of ten comments, at least two of them are going to significantly enhance the user's experience.